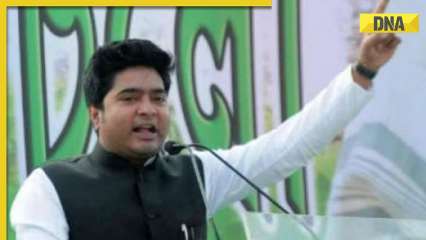 Abhishek Banerjee, leader of the Trinamool Congress, was attacked by protesters in the Jhargram district on Friday. In the incident, Bengal Minister Birbaha Hansda's vehicle was damaged. Birbaha Hansda is contributing to TMC MP Abhishek Banerjee's 'Nav Jowar' initiative. When the attack happened, Abhishek Banerjee's car had just finished the road show in Jhargram and was on its way to Shalbani via Lodhashuli.
The incident was reportedly carried out by protesters from the Kurmi community. The Kurmi group, which is now classified as OBC, protested last month in the state districts of Paschim Medinipur, Dakshin Dinajpur, Purulia and Jhargram to demand ST classification.
Birbaha Hansda stated after the incident on Friday: "I myself am a member of the tribal group. But the movement does not work in the same way! We have also expressed our opposition. But it is impolite. I will see it through to the conclusion. Kurmi community protesters they were holding demonstrations on both sides of Highway No. 5. When the convoy of TMC MP Abhishek Banerjee passed by, they chanted "chor chor".
As Birbaha Hansda's car was at the end of the convoy, the protesters also threw bricks at it. The incident caused damage to the windshield of the minister's car.
READ | NIA moves Delhi High Court to seek death sentence for Kashmiri separatist Yasin Malik