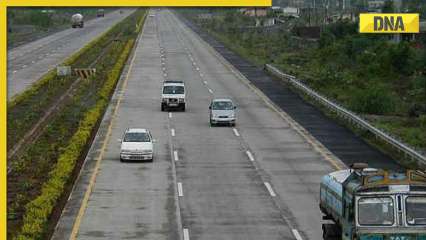 Vehicles with poor quality tires will soon receive challans on this highway | Stock Photo
Vehicles traveling on the Nagpur Mumbai Expressway, also known as Samruddhi Mahamarg, will soon be under the scanner for poor quality tires. The Maharashtra State Highway Development Corporation (MSRDC) and the Regional Transport Office (RTO) have started conducting fitness checks on the quality of the tires of the vehicles running on the highway.
The RTO will also penalize vehicles that are not in good condition or have poor quality tyres, the Indian Express reported. The move comes in light of several recently reported accidents on the highway in Maharashtra with a speed limit of 120 kmph.
The issuance of traffic challans for this will start soon. Patrols have been deployed to carry out intensive checks and vehicles that fail fitness tests will be given challans, MSRDC joint managing director Sanjay Yadav was quoted as saying. The Samruddhi Mahamarg has more than 100 patrol personnel deployed, the report added. The sanction and the amount of the fine have not been decided by the RTO so far.
It added that some recent accidents on the Mumbai-Nagpur expressway have been linked to poor vehicle condition, in addition to driver error and speeding. The official stressed that there have been no mishaps due to structural problems and that the highway has been described as "one of the best quality highways built according to international standards," the report added.